Join us in celebrating
Veggie Burger Day on June 5th
Veggie Burgers made from vegetables - it's that simple. We've been making delicious plant-based patties with organic veggies since 1989. Because veggie burgers shouldn't be complicated, only celebrated!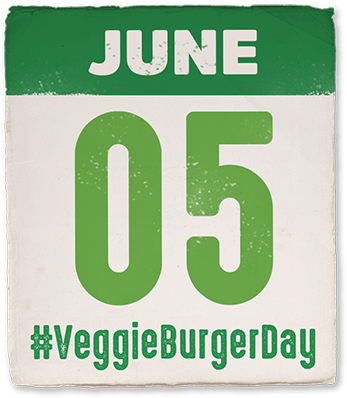 Follow along on @amyskitchen and join the fun using the hashtag #veggieburgerday
Delicious as always
Now Certified Organic
Our classic veggie burgers just got a new look! Same mouth-watering recipes, but now Certified Organic, these plant-based patties are sure to please everyone at your table. Gluten Free and Light in Sodium options available.
Feel good Summer Fun Giveaway
Enter for a chance to win a prize pack filled with all sorts of goodies that you can enjoy at home or take with you on your summer adventures (up to $800 value)! Prizes include Amy's veggie burgers and baked beans, a variety of sustainable products and seeds from Petaluma Seed Bank, Revive kombucha, Catstudio cups, Khala Cloths reusable wax wraps, World Centric compostable dishware, Klean Kanteen reusable bottles and a Columbia cooler.
We'll also select 10 people to win Amy's gift boxes filled with our favorite meals and snacks
(up to $50 value).
Plus, get a $2 off coupon just for entering!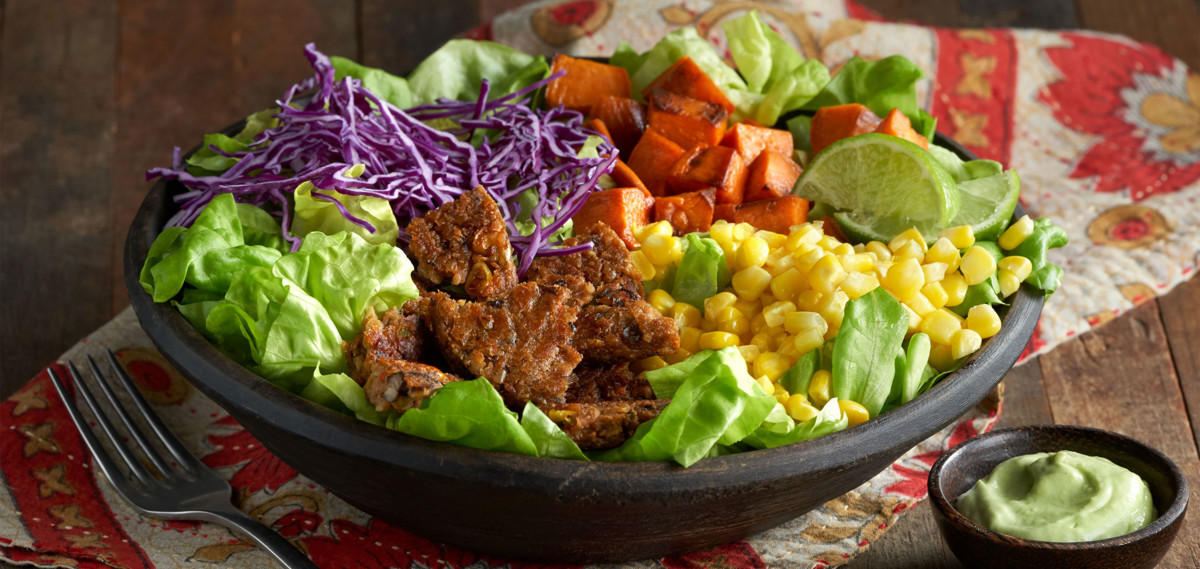 Coming Soon
Organic Summer Harvest Veggie Burger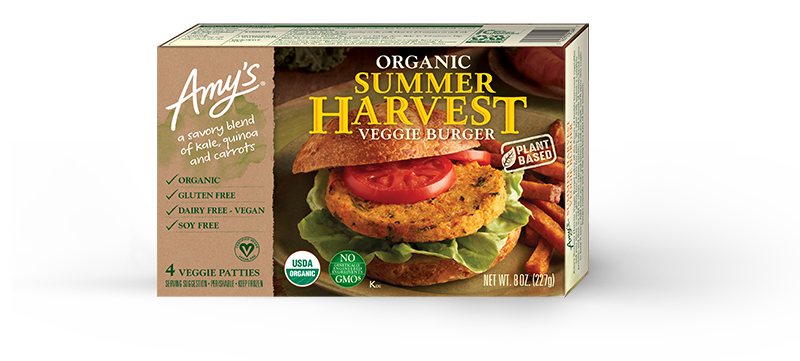 Organic quinoa, carrots and kale capture all the flavors of harvest in this tender, juicy, gluten free, plant-based veggie burger. Subscribe to our newsletter to receive updates about this great new veggie burger coming to stores in late Summer!